Dimethoate 40%EC Endogenous Organophosphorus Insecticide
Common Name: O,O-dimethyl methylcarbamoylmethyl phosphorodithioate; Dimethoate E.C.(40%); Dimethoate powder (1.5%)
CAS No.: 60-51-5
CAS Name: Dimethoate
Molecular Formula: C5H12NO3PS2
Agrochemical Type: Insecticide
Mode of Action: Dimethoate is an endogenous organophosphorus insecticide and acaricide. It has a wide range of insecticidal activities, strong touch killing and certain gastric toxicity to pests and mites. It can be oxidized into oxomethoate with higher activity in insects. Its mechanism of action is to inhibit the acetylcholinesterase in insects, block nerve conduction and lead to death.
Formulation:Dimethoate 30% EC 、 Dimethoate 40% EC 、 Dimethoate 50% EC
| | |
| --- | --- |
| ITEMS | STANDARDS |
| Product name | Dimethoate 40%EC |
| Appearance | Dark blue liquid |
| Content | ≥40% |
| Acidity (calculate as H2SO4) | ≤ 0.7% |
| Water insolubles, % | ≤ 1% |
| Solution stability | Qualified |
| Stability at 0℃ | Qualified |
200L drum, 20L drum, 10L drum, 5L drum, 1L bottle or according to client's requirement.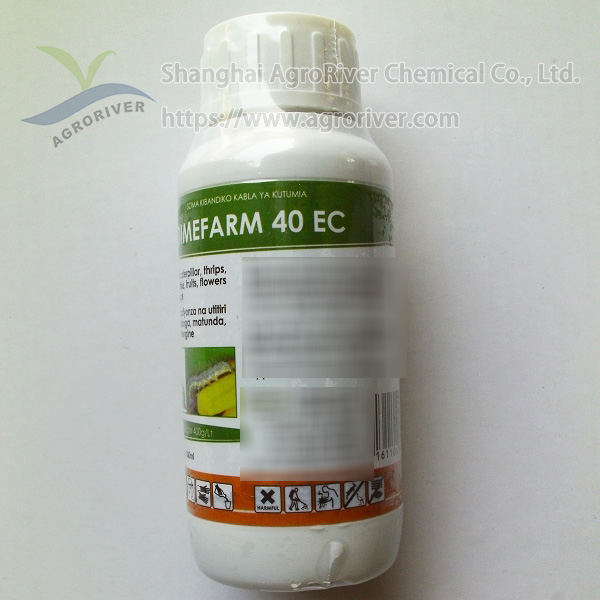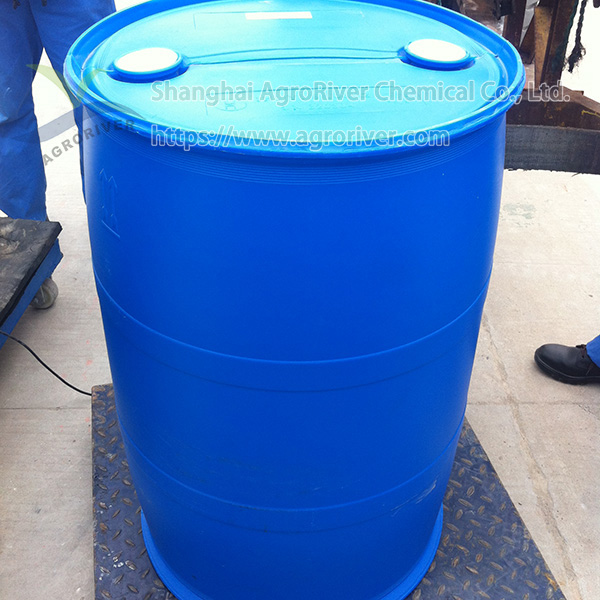 Dimethoate has a wide insecticidal spectrum and can be used to control a variety of pests and spider mites with piercing-sucking mouthparts and chewing mouthparts in vegetables, fruit trees, tea, mulberry, cotton, oil crops and food crops. Generally, 30 to 40 grams of active ingredients are used in mu.
It is more effective for aphids, and only 15 to 20 grams of active ingredients can be used per mu. It has special effects on leafminers such as vegetables and beans, and the special effect period is about 10 days.
The main dosage form is 40% emulsifiable concentrate, and there are also ultra-low oil and soluble powder. It has low toxicity and is rapidly degraded by glutathione transferase and carboxylamidase into non-toxic demethyl dimethoate and dimethoate in cattle, so it can be used to control internal and external parasites in livestock.
---
---
Write your message here and send it to us