Acetochlor 900G/L EC Pre-emergence Herbicide
Common Name: Acetochlor (BSI, E-ISO, ANSI, WSSA); acétochlore ((m) F-ISO)
CAS No.: 34256-82-1
Synonyms: acetochlore;2-Chloro-N-(ethoxymethyl)-N-(2-ethyl-6-methylphenyl)acetamide; mg02; erunit; Acenit; HARNESS; nevirex; MON-097; Topnotc; Sacemid
Molecular Formula: C14H20ClNO2
Agrochemical Type: Herbicide, chloroacetamide
Mode of Action: Selective herbicide, absorbed mainly by the shoots and secondarily by the roots of germinating plants.
ITEMS

STANDARDS

Product name

Acetochlor 900G/L EC

Appearance

1.Violet liquid




2.Yellow to brown liquid




3.Dark blue liquid

Content

≥900g/L

pH

5.0~8.0

Water insolubles, %

≤0.5%

Emulsion stability

Qualified

Stability at 0℃

Qualified
200L drum, 20L drum, 10L drum, 5L drum, 1L bottle or according to client's requirement.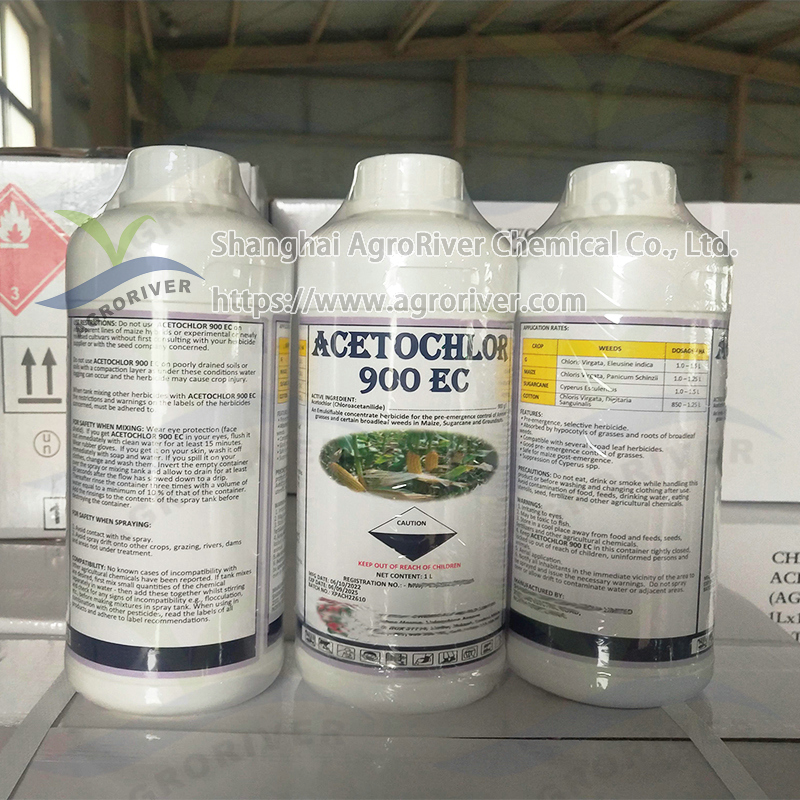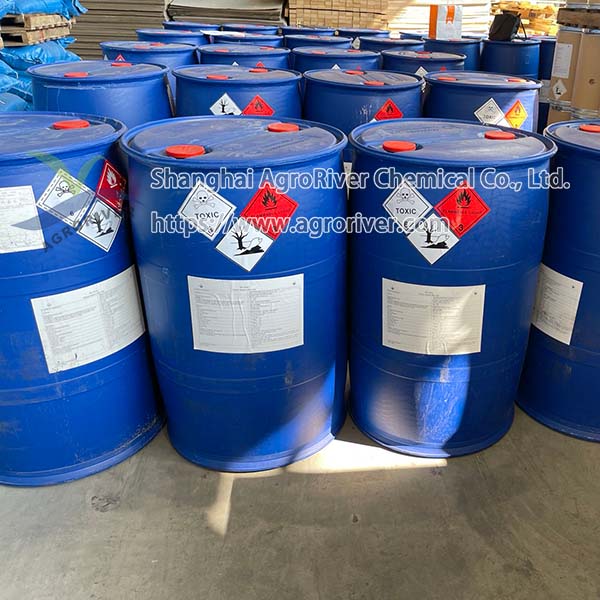 Acetochlor is a member of the chloroacetanilide compounds. It is used as herbicide to control against grasses and broadleaf weeds in corn, soya beans, sorghum and peanuts grown in high organic content. It is applied to the soil as a pre- and post-emergence treatment. It is mainly absorbed by the roots and leaves, inhibiting protein synthesis in shoot meristems and root tips.
It is used pre-emergence or pre-plant to control annual grasses, certain annual broad-leaved weeds and yellow nutsedge in maize (at 3 kg/ha), peanuts, soya beans, cotton, potatoes and sugar cane. It is compatible with most other pesticides.
Attention:
1. Rice, wheat, millet, sorghum, cucumber, spinach and other crops are more sensitive to this product, should not be used.
2. Under low temperatures on rainy days after application, the plant may show greenish leaf loss, slow growth or shrinkage, but as the temperature increases, the plant will resume growth, generally without affecting the yield.
3. Empty containers and sprayers should be cleaned with clean water many times. Do not let such sewage flow into water sources or ponds.
---
---
Write your message here and send it to us