Carbendazim 12%+Mancozeb 63%WP Systemic Fungicide
Common Name: Carbendazim + Mancozeb
CAS Name: Methyl 1H benzimidazol-2-ylcarbamate + Manganese ethylenebis (dithiocarbamate) (Polymeric) complex with zinc salt
Molecular Formula: C9H9N3O2 + (C4H6MnN2S4) x Zny
Agrochemical Type: Fungicide, benzimidazole
Mode of Action: Carbendazim 12% + Mencozeb 63% WP (Wettable Powder) is a very effective, protective and curative fungicide. It successfully controls Leaf Spot and Rust disease of Groundnut and Blast disease of paddy crop.
ITEMS

STANDARDS

Product name

Carbendazim 12%+Mancozeb 63%WP  

Appearance

White or blue powder

Content(carbendazim)

≥12%

Content(Mancozeb)

≥63%

 Loss On Drying

 ≤ 0.5% 

O-PDA

≤ 0.5%

Phenazine Content (HAP / DAP)

DAP ≤  3.0ppm

HAP  ≤ 0.5ppm 

Fineness Wet Sieve Test(325 Mesh through)

 ≥98% 

Whiteness

 ≥80% 
25kg paper bag, 1kg, 100g alum bag, etc. or according to client's requirement.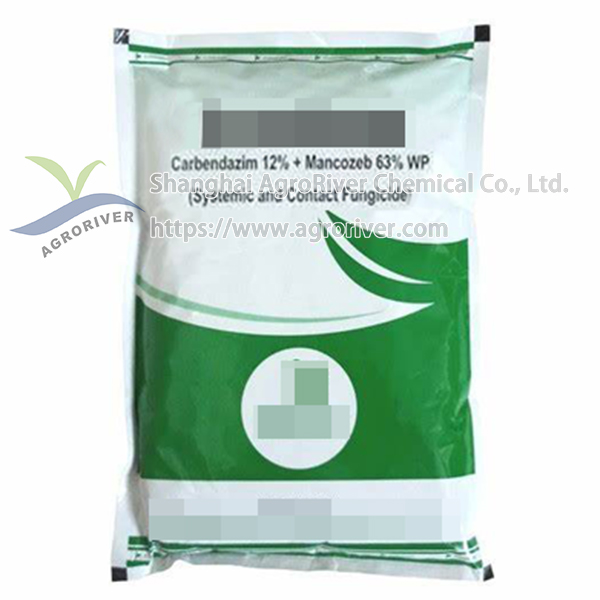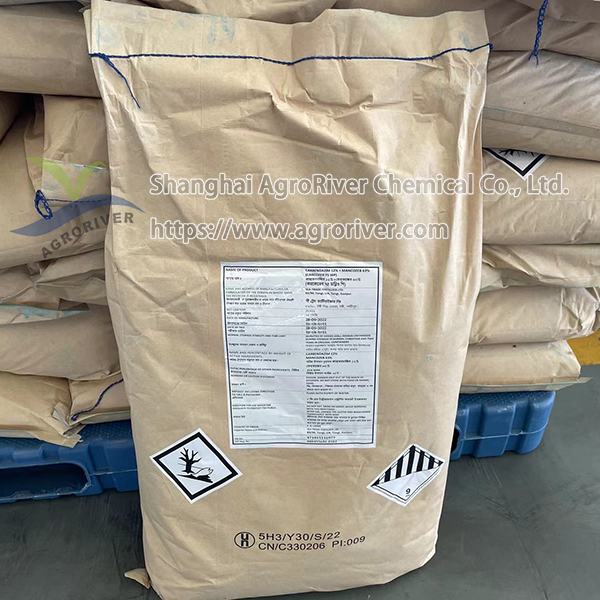 The product should be sprayed immediately on appearance of disease symptoms. As per recommendation, mix the pesticide and water at right dosages and spray. Spray by using high volume sprayer viz. knapsack sprayer. Use 500-1000 litres water per hectare. Before spraying the pesticide, its suspension should be mixed well with a wooden stick.
---
Previous:
Carbendazim 98% Tech Systemic Fungicide
---
Write your message here and send it to us